Bondatrix is run by Vicky, who first got into the UK kink scene in 1998 and has never looked back. In 2000 Vicky began making fetish equipment and clothing while studying a business degree. On graduating Vicky began her first fetish business and has gone on to win awards and travel the world teaching kink.
Highlights include
Winning the International Bondage Awards in 2012
Winning the UK fetish awards in 2020
Performing at Download Festival in 2015
Presenting at the Rome BDSM conference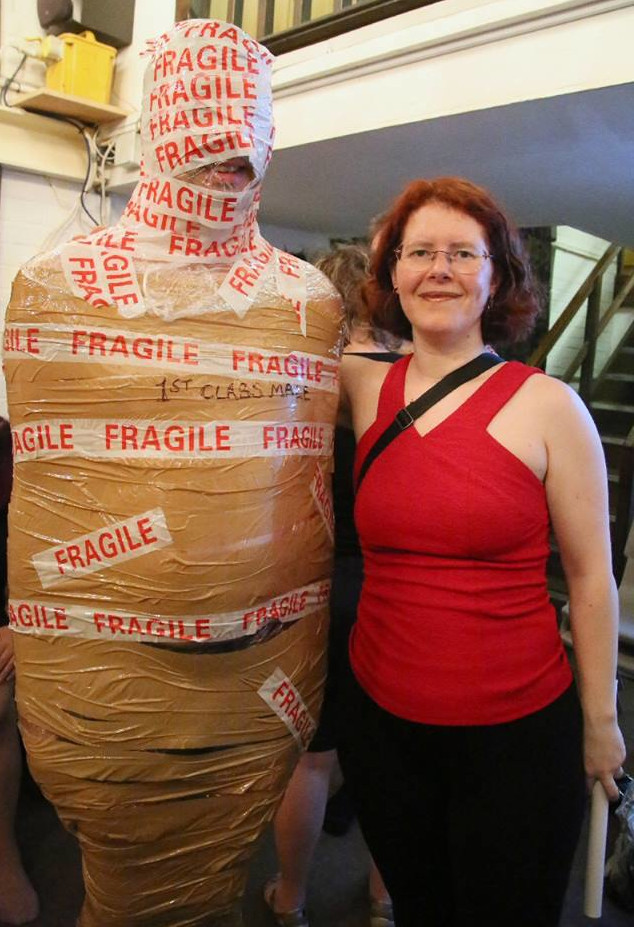 PR and the Press
Vicky is happy to talk to the press and appear on camera. Get in touch if you would like to speak to us! We have done in person appearances at events, written articles for magazines, and appeared on TV over the years.
Consultation
If you are looking for someone to advise on the technical aspects of your TV show, film, book, podcast, etc Bondatrix is happy to get involved! We have over 20 years experience on the public BDSM scene, and kink is a large part of our social and private life too giving us a wide knowledge base on the world of BDSM.